3 Advantages of Hiring a Great Drain Cleaning Company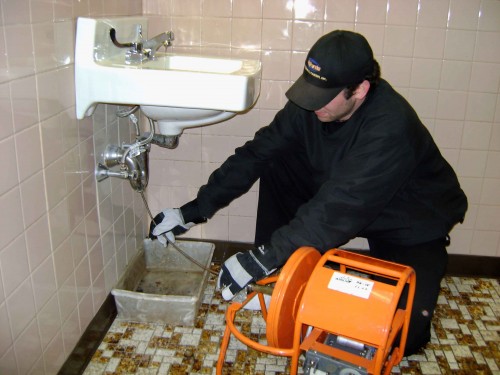 When you have a clogged drain, you need quick and effective drain cleaning. Not all plumbing companies are equipped to handle drain and sewer clogs. You need a drain cleaning company in Laguna Hills, CA, that has the most advanced equipment and highly-trained plumbers. The advantages of hiring a great drain cleaning company are innumerable, but for time's sake we'll highlight three of the best benefits of hiring quality professionals.
A Drain Cleaning Plumber Uses the Latest Equipment
Put away your plunger. Throw away that liquid drain cleaner. Instead, call a drain cleaning plumber. These plumbers are trained to use the latest plumbing technology to pinpoint the exact location of clogs and completely clean your pipes. Using a drain inspection camera and the hydro jet drain cleaning tool, blockages are cleared in record time and stay away longer.
Drains Stay Clear Longer
Drain cleaning isn't a mystery, yet many homeowners are baffled when they keep get recurrent clogs. Many times this happens because the original clog wasn't completely taken care of. It may also be user error. A lot of people simply put the wrong things down their drains. While a drain cleaning company can't make you stop pouring grease down the kitchen sink or flushing things other than toilet tissue, they will get your pipes as clear as the day they were first installed. After that, it's up to you!
You Won't Need as much Water Pipe Repair
Do you own an older home? Homes that are 40 years are older may have piping that is starting to show its age. It may develop cracks or deteriorate. When a clog is present in the pipe, this creates added pressure and can hurry along the aging process. Regular drain cleaning can prevent water pipe repair and extend the life of your plumbing system.
If you live in the area, give Laguna Hills Swift Plumbing a call today. Find out for yourself why we are the preferred drain cleaning company in Laguna Hills, CA.